Products dedicated to the Food Industry
We have been supplying the cleaning industry for nearly 40 years, and over that time we have built up a comprehensive range of products suitable for the industry. This is backed up with in depth product knowledge, technical information and relevant certification, as well as our huge UK stocks & standard next day delivery service. One of the most recent and groundbreaking products we sell, is our Hygiene Ultra 40 hose. This unique hose comes with an antimicrobial impregnated cover, which kills micro-organisms, such as bacteria, and stops future growth. Download our catalogue today to view a range of products ideal for the food industry and any food processing business looking to become HACCP certified. We a large network of trusted distributors who can offer bespoke install engineering solutions that can both optimise cleaning standards and increase efficiency. This catalogue only represents a small section or our product range, so if there is something that you require but cannot find, then please do not hesitate in getting in touch.
Need an engineering solution ?
We have a large network of trusted distributors around the UK and Ireland who can provide installation solutions for cleaning food processing environments. Many of these systems are designed to save space, save time and increase hygiene standards.

Our Product Range.
G&S has a large range of equipment designed specifically for cleaning food processing environments. Products such as the ST3225 Inline Wash Gun, Suttner foam injectors and stainless steel hygiene trolleys which are able to carry chemicals, foam injectors and hose reels. All manufactured to the highest standards by RM Suttner in Germany. One of our most innovative products is our Hygiene Ultra 40 wash down hose, which has an antimicrobial cover. This cover is proven to stop the growth of micro-organisms such as bacteria, which significantly lowers the risk of cross contamination and the spread of unwanted enzymes.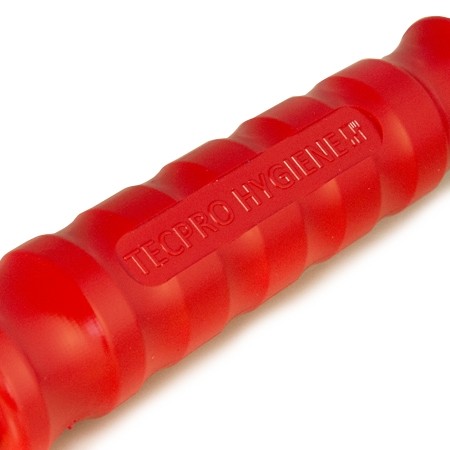 Hygiene Ultra 40 Hose
Featuring antimicrobial technology
This is the Hygiene Ultra 40 hose, specifically designed for foam applications and industrial cleaning within food processing environments. Suitable for contact with liquid food products it has an antimicrobial top layer. These antimicrobial properties of this hose will stop the growth of micro-organisms, dramatically lowering the risk of cross contamination and the spread of unwanted enzymes. This hose is HACCP compliant so is great to use if your business is already HACCP certified or if you are looking for certification. The hose has four layers a antimicrobial top layer, two layers of polyester braided pvc and an inner layer of heat resistant grey pvc.
Food hose according to (EU) 10/2011, ISO 22196:2011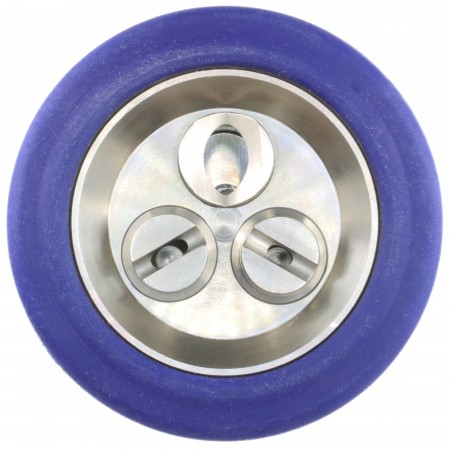 Triple Nozzle
A rubber shrouded stainless steel treble nozzle. Simply rotate the housing for the selected nozzle. Perfect for use where compressed air has been injected into the system. This is a great product which can assist in making cleaning processes within food processing environments much more efficient. The ability to quickly switch from foam or chemical to rinse minimises production down time.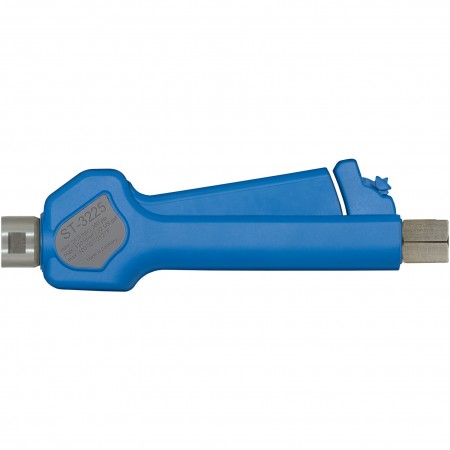 Food Safe Inline Gun
These guns have been specifically designed for use within the food industry. These easy to handle, easy to hold guns can be used for a wide range of cleaning tasks, from foaming to rinsing. Stainless steel body with (EC) No. 1935/2004 compliant plastic casing. Suitable for up to 120lpm with a progressive and dampened trigger operation.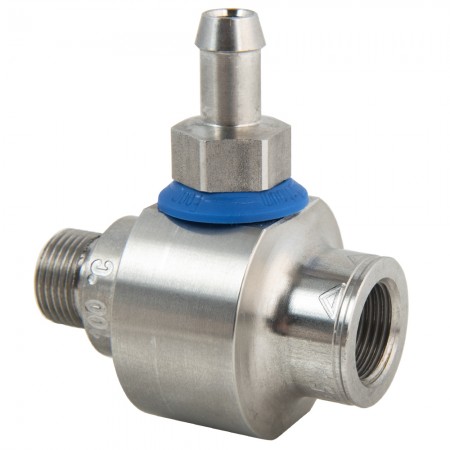 RM Suttner ST160 Chemical Injector
This venturi chemical Injector has a restrictive orifice that the water stream is forced through. Operating this chemical injector with a device that contains a low pressure nozzle such as a Suttner ST 75 foam lance causes a vacuum effect within the chemical injector. Chemical is then drawn up into the water stream. These Injectors are used in many industries for industrial cleaning including Agriculture, Automotive and the Food processing industry. This is an essential piece of equipment for anyone looking to design and build an efficient cleaning system within a factory environment. Suitable for systems used to clean vehicles carrying cattle and food processing areas to avoid bacterial spread. We have a range of equipment that can be used in combination with our chemical injectors to apply foam. These are all designed and manufactured by RM Suttner in Germany. The ST75 Foam head, ST76 Foam blaster or our extremely innovative Triple nozzle which is specifically designed for applying foam and disinfectant chemicals within food processing environments.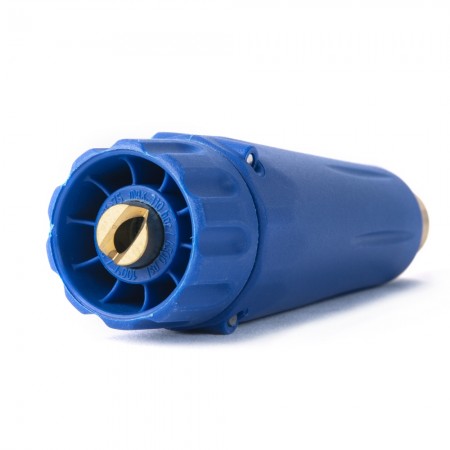 ST75 Foam Lance
The RM Suttner ST75 foam head designed and developed in Germany. An excellent product for anyone looking to gain from the benefits of cleaning with foam. Together with an ST160 chemical injector, this foam lance creates a nice thick foam. The foam generated offers more contact time with vertical surfaces and prevents contamination by run-off or dripping making it an ideal product for cleaning inside food processing environments. Foam cleaning is a safe and effective way to clean any food preparation environment such as abattoirs, dairies, breweries and beverage plants. Foam cleaning plays such a big part in maintaining hygiene standards within food processing environments that there are now many different options available.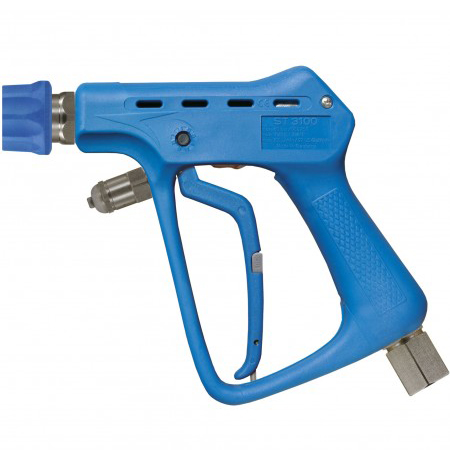 Food Safe Foam Gun
The Suttner ST3100 stainless steel guns are a range of medium pressure (60bar), high flow (100lpm) guns designed for use with foam. These are a professional gun with an external progressive valve closing system, which reduces the risk of water hammer in high flow applications. They are designed for use in foam and rinse applications within food processing environments and have impact resistant plastic housings which comply with Regulation (EC) No. 1935/2004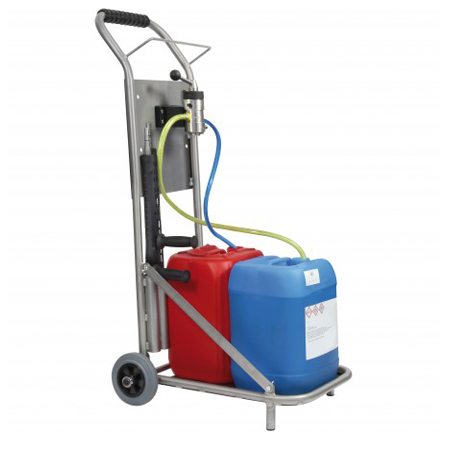 Multifunctional Foam Trolley
A stainless steel trolley designed to allow for the mounting of hose reels and foam injectors, whilst still being able to carry chemical drums.
Stainless Steel Automatic Hose Reels
This is an automatic rewind hose reel. Suitable for a host of applications and especially good at keeping hoses off the floor, reducing trip hazards and increasing floor space.